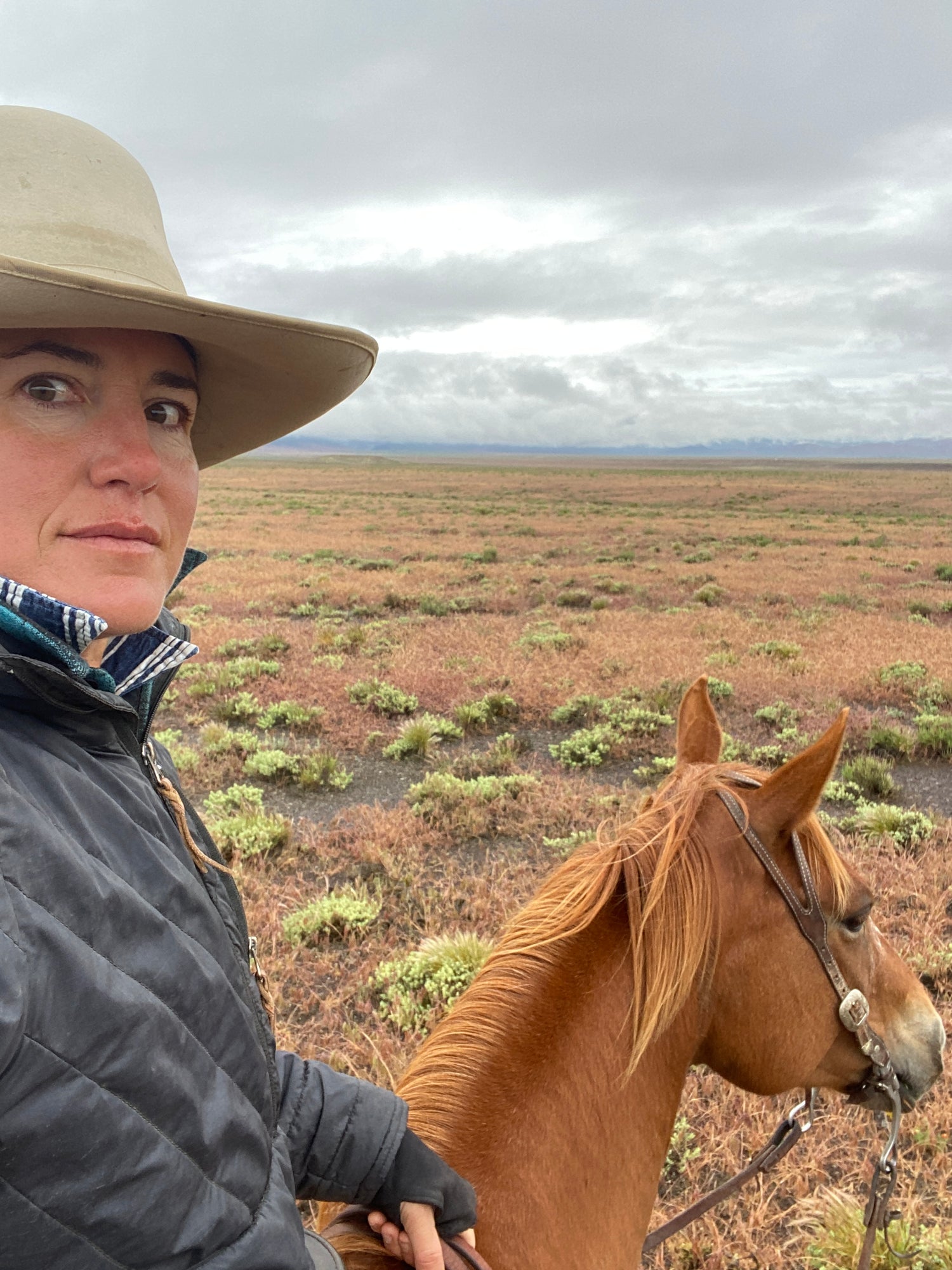 Meet Rachel Lohof Larsen
Rachel Lohof Larsen of Grounded Life Soil Consulting LLC is a fifth-generation Montana rancher with a B.A. in Environmental Science.
Her grandfather was an amateur geologist, who modeled research and reading as hobbies and her great-grandfather was a former Department of Agriculture Range Examiner who indoctrinated his family with the importance of plant identification and rangeland health.
Rachel was in high school, before she realized that not every family culture emphasized ecological awareness and sense of place. She is currently located in Southwestern Idaho, stewarding vast sagebrush steppes with adaptive grazing alongside her husband.
Rachel has spent more than twenty years studying landscapes in the Mountain West on horseback while wiping her nose on her sleeve. Her unique experience has led to her keen observation skills and deepened her ecological literacy, tools she enjoys putting to work to benefit her clients and their ecosystem health.
Rachel's Specialties & Interests
I am most interested in grazing systems and utilizing livestock management to improve ecosystem health, but open to working with any land steward who demonstrates a curiosity, willingness to deepen their knowledge base, and try new things.
My Ideal Client Is...
An individual or business that is curious and engaged in learning alongside me, with a commitment to expanding their ecological literacy and improving their ecosystem health.
CREATE Fellowship Disclaimer
The Integrity Soils Fellowship is an invitation-only international network of elite coaches, consultants and educators who have completed the intensive CREATE agroecological coaches training. Every coach must meet our standards, ethics, and values before being invited to join. These coaches are independent, operating their own unique businesses separate from Integrity Soils LLC. Each coaches approach and results will based on different factors, such as a coach's individual capacity, expertise and context.
We encourage you to not place undue reliance on the information on this Site and urge you to perform your own due diligence prior to making any decision to work with a coach.