Strategies to Regenerate our Food Production Systems.
Regular price
Sale price
$22
Unit price
per
Sale
Sold out
Shipping Included in Price
View full details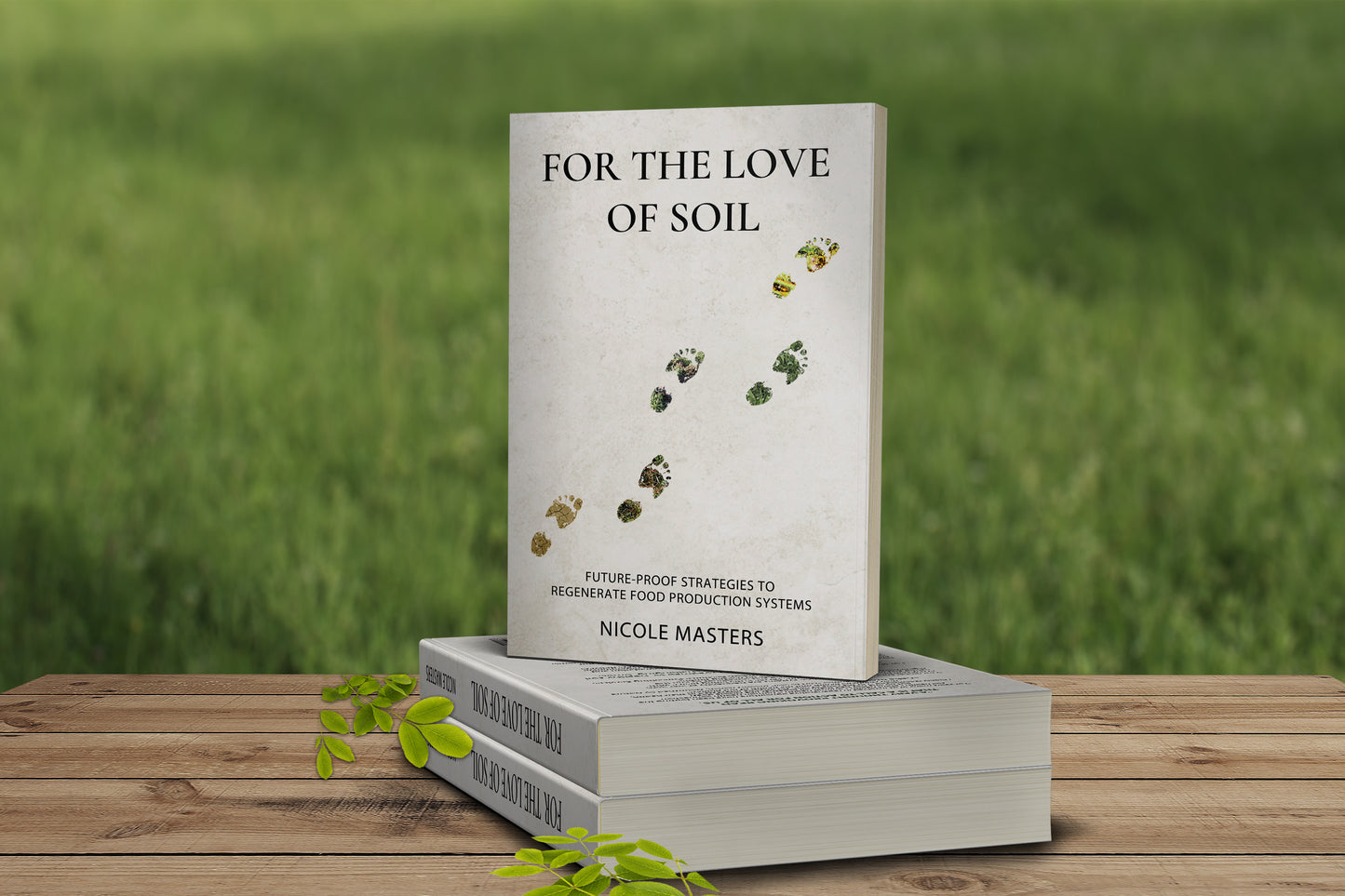 About "For the Love of Soil "
Learn a roadmap to healthy soil and revitalized food systems to powerfully address these times of challenge. This book equips producers with knowledge, skills, and insights to regenerate ecosystem health and grow farm/ranch profits.
Learn How To:
- Triage soil health and act to fast-track soil and plant health
- Build healthy resilient soil systems
- Develop a deeper understanding of microbial and mineral synergies-Read what weeds and diseases are communicating about soil and plant health
- Create healthy, productive and profitable landscapes.
From Gabe Brown, Browns Ranch, Nourished by Nature
"For years many of us involved in regenerative agriculture have been touting the soil health - plant health - animal health – human health connection but no one has tied them all together like Nicole does in "For the Love of Soil"!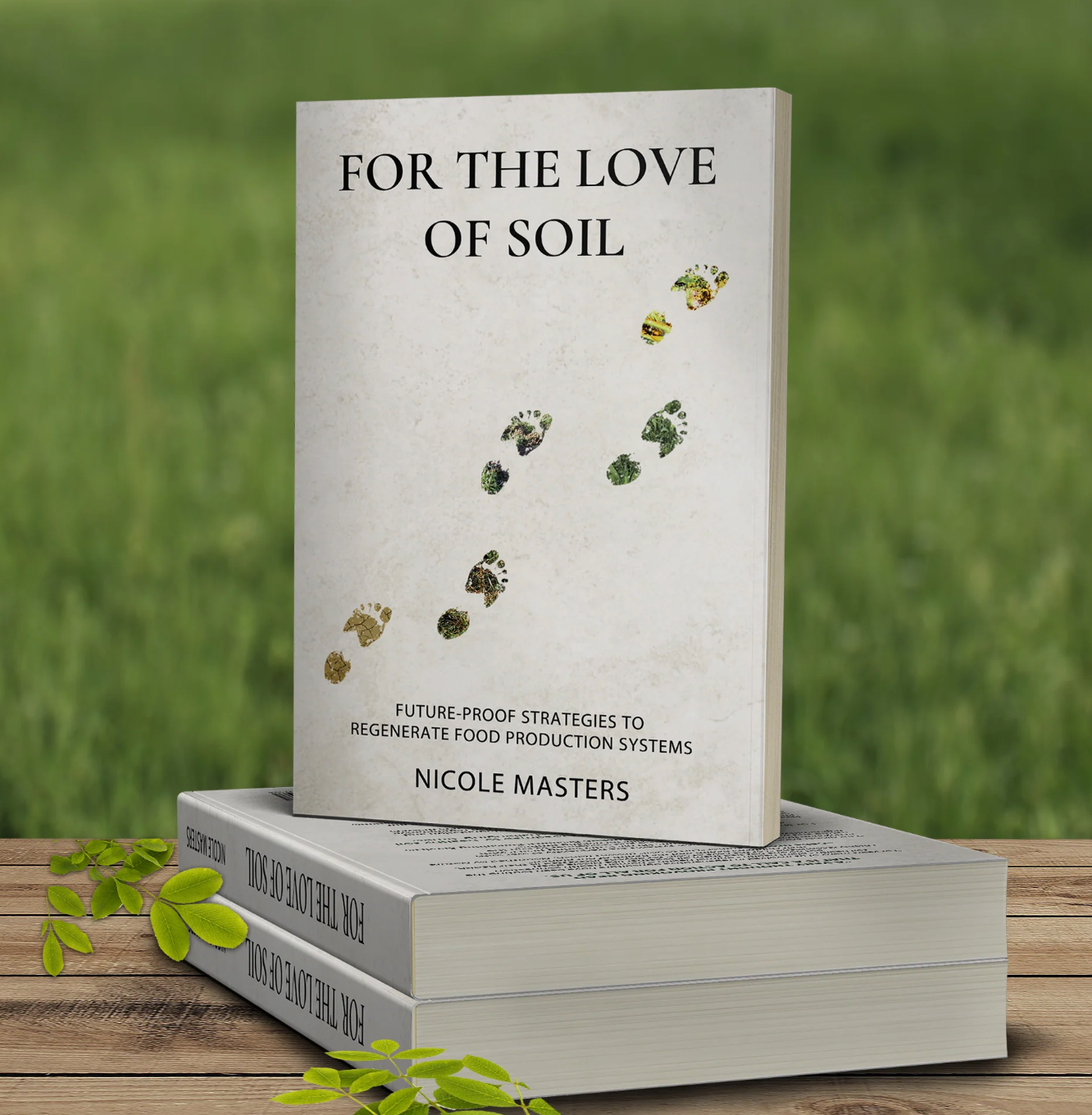 Globally recognized soil advocate and agroecologist Nicole Masters delivers the solution to rewind the clock on this increasingly critical soil crisis in her first book, For the Love of Soil.
This book translates the often complex and technical know-how of soil into more digestible terms through case studies from regenerative farmers, growers, and ranchers in Australasia and North America.
Along with sharing key soil health principles and restoration tools, For the Love of Soil provides land managers with an action plan to kickstart their soil resource's well-being, no matter the scale.
Read the Book Reviews
Review from Leslie from Amazon

"This book has changed my outlook on soil. I new it was alive with life, but not to the extent that Nicole explains. Her passion brings the microscopic creatures to life in a way that'll have you looking at the soil as an untapped jungle full of wildlife that actually helps you grow your food. My veggie garden will never be the same."
Review from Shelly from Amazon

"This book was so wonderfully narrated! I so learned much from the soil science, perspectives and practices employed to improve soil that I bought the hard cover to share with my farmer guy. We are looking for a way to make things better on our farm and this book covered many different locales and situations, explaining the science simply and with a passion that can work to move those set in their ways, to better ways."
Review from Kim from Amazon

"An engaging and informative read. Nicole presents in depth science based information written in an easy to digest form and incorporated with the stories of the farmers who are putting these principles into practice on the ground. Nicole is a gifted teacher and writer who presents science based, practical and actionable steps you will feel confident to put into practice straight away. Essential reading."