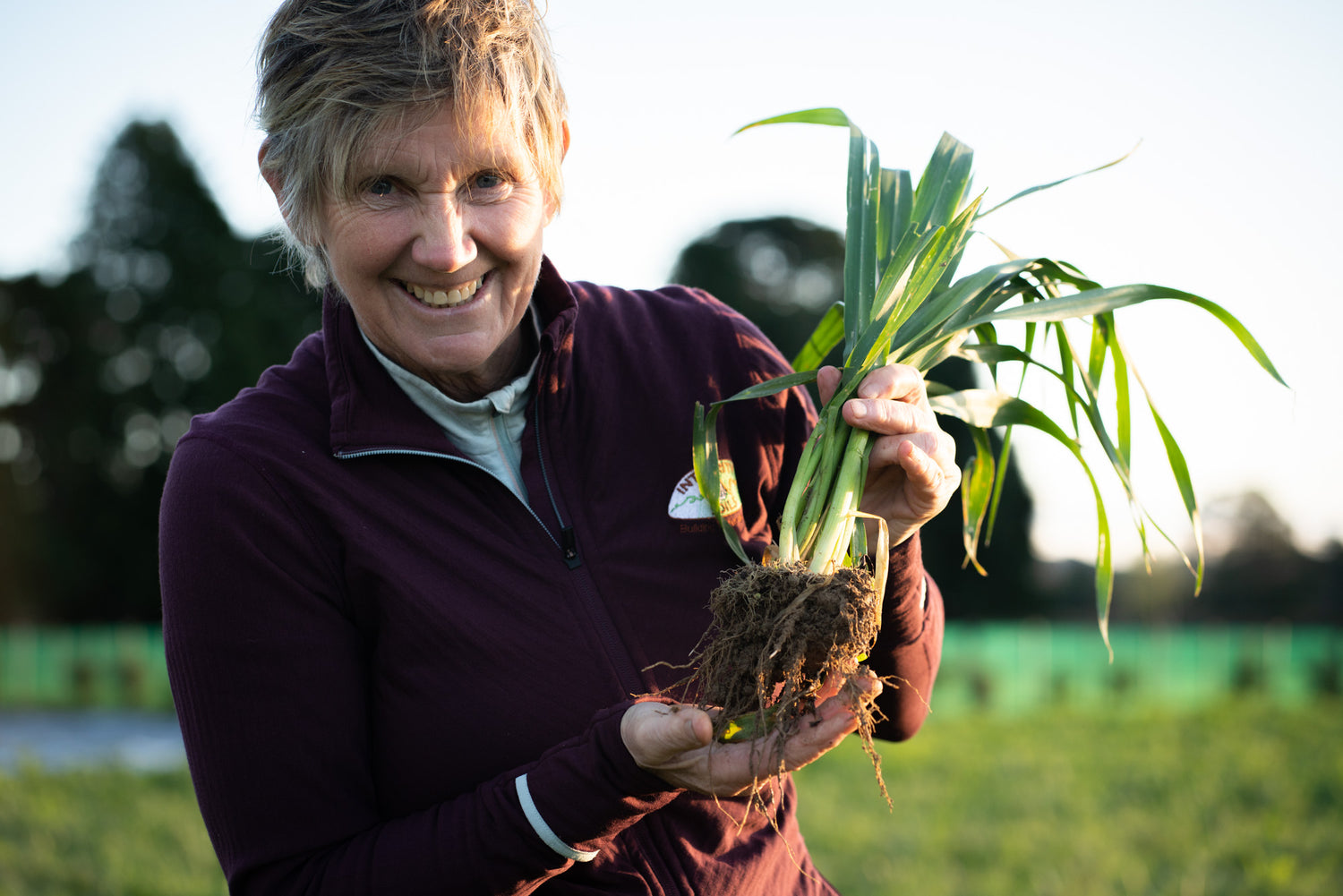 Meet Jules Matthews
Jules is first and foremost a shepherd, who loves to spend her days connected to the land, water and animals she co-creates with. The Biome Trust and Mangaroa Farms has provided an extraordinary canvas to allow her to bring all her skills and experience to create a local, educational, regenerative food hub. As a whole-hearted regenerative practitioner, she is passionate about making a difference for people.
Jules backs up her passion to empower meaningful change through a solid background in multiple disciplines, including; neurolinguistics, ontological coaching, epigenetics, farm management, the production of nutrient-dense food.
Jules's Specialties & Interests
I offer workshops on regenerative agriculture and am particularly interested in coaching people through personal transformation which is why I coach on our CREATE programme.
My Ideal Client Is...
Due to time commitments I no longer work with individual growers. I do workshops for groups interested to learn about ecological systems and how, as farmers we can create the opportunity to be the solution to many of the issues we face .
CREATE Fellowship Disclaimer
The Integrity Soils Fellowship is an invitation-only international network of elite coaches, consultants and educators who have completed the intensive CREATE agroecological coaches training. Every coach must meet our standards, ethics, and values before being invited to join. These coaches are independent, operating their own unique businesses separate from Integrity Soils LLC. Each coaches approach and results will based on different factors, such as a coach's individual capacity, expertise and context.
We encourage you to not place undue reliance on the information on this Site and urge you to perform your own due diligence prior to making any decision to work with a coach.